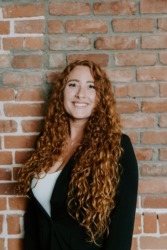 When you are curious about the value of your home or interested in finding new possibilities, I am ready to help you!
My commitment to my clients goes beyond just finding a home. I strive to create a warm and welcoming environment from the first meeting until closing day. I am always available to answer any questions or concerns throughout the process, and I make sure to keep my clients informed every step of the way. With my passion for real estate and dedication to my clients, I promise to make your home buying or selling journey an unforgettable experience.
Born and raised in Orange County, I bring a versatile background and intimate knowledge of Southern California. I am here for all your home buying or selling needs, to help make your dreams and desires a reality. I bring exceptional knowledge and livability experience in Orange County. I am aware of current market trends and local activity across homes for sale and sold in these communities.
Prior to Real Estate, I worked with various Orange County organizations including several healthcare businesses, hospitals, volunteer and mentoring programs across OC. I graduated from Cal State University with a Bachelors of Science in Health and Human Services and went on for my Masters in Nursing. I spent several years working in healthcare and extending my studies to graduate school. With my extensive experience in healthcare, I have built a strong foundation of communication and timely follow-up, perseverance in caring and serving others, and a strong focus on ethics and morality. I am highly dedicated to commitment and advocating for those I am working with.
I look forward to working with you and bringing my wealth of experience and guidance through your home buying and/or selling process. Contact me today!
Under Contract 25 Cactus
Irvine, CA 92603
Shady Canyon Community Association