Savor the Delightful Treats from Cookies by Jess!
Posted by Charisse Okamoto on Tuesday, May 23, 2023 at 10:00 AM
By Charisse Okamoto / May 23, 2023
Comment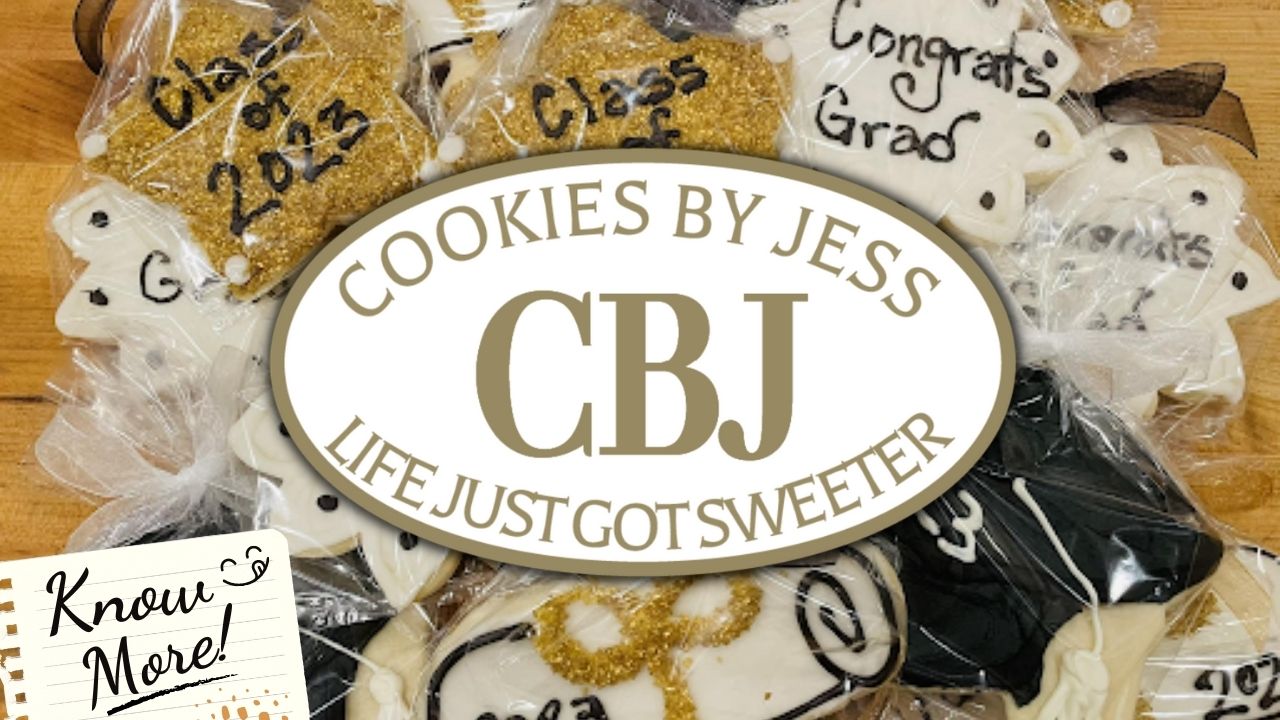 Are you a cookie aficionado searching for the perfect balance of taste, texture, and sheer indulgence? Look no further than Cookies by Jess, a haven for cookie enthusiasts! With an unwavering commitment to quality and an exquisite range of flavors, Cookies by Jess has been delighting taste buds and capturing hearts since its inception. In this blog post, we'll explore the mouthwatering creations, passion, and dedication that make Cookies by Jess a must-visit for cookie lovers everywhere.

A Tale of Passion:
At the heart of Cookies by Jess lies the passion of its founder, Jess, a talented baker with an unrivaled love for cookies. Her journey began as a humble home baker, experimenting with recipes and techniques to create the most irresistible treats. Guided by an unwavering dedication to perfection, Jess soon realized that her passion could be shared with the world. Thus, Cookies by Jess was born, a place where she could showcase her expertise and bring joy to cookie enthusiasts far and wide.

Craftsmanship and Quality:
Cookies by Jess prides itself on its meticulous craftsmanship and unwavering commitment to quality. Each cookie is crafted with precision, using only the finest ingredients to ensure a delectable taste experience. From the moment you lay eyes on these delectable treats, you'll be captivated by the intricate designs, vibrant colors, and sheer artistry that goes into every batch. The attention to detail is evident in every bite, making Cookies by Jess a standout in the world of cookies.

A Kaleidoscope of Flavors:
One of the reasons Cookies by Jess stands out is its diverse and imaginative flavor offerings. From classic favorites like chocolate chip and snickerdoodle to inventive creations like red velvet, salted caramel, and matcha green tea, there's a flavor to suit every taste bud. The menu is constantly evolving, with seasonal specialties and limited edition flavors that keep customers coming back for more. Whether you have a penchant for rich and gooey cookies or prefer a delicate crunch, Cookies by Jess has something to satisfy every craving.

Custom Creations and Personalization:
Beyond the delightful menu, Cookies by Jess offers an unparalleled opportunity for personalization. Whether you're planning a special occasion or simply want to surprise a loved one, custom cookies are the perfect choice. Jess and her team are skilled in bringing your vision to life, handcrafting cookies that reflect your unique style and personality. From intricately designed wedding favors to whimsical birthday treats, the possibilities are endless.

Ordering Made Easy:
Ordering from Cookies by Jess is a breeze. The user-friendly website, http://www.cookiesbyjess.com/, provides a seamless experience, allowing customers to explore the menu, place orders, and customize their selections. With convenient shipping options, you can enjoy these delectable treats delivered right to your doorstep, ensuring a hassle-free and delightful experience from start to finish.

Cookies by Jess is a testament to the magic that can be created when passion, craftsmanship, and quality converge. From the first bite to the last crumb, each cookie tells a story of dedication, artistry, and the pursuit of excellence. So, whether you're a cookie connoisseur or simply someone who appreciates the joy of a perfectly baked treat, Cookies by Jess is a destination that deserves a spot on your must-visit list. Indulge in these exquisite creations and experience a symphony of flavors that will leave you craving more. Visit http://www.cookiesbyjess.com/ today and let your cookie adventure begin!